The project involved setting up parents groups working in pre-schools and involving these parents in using their home languages to support learning through songs, stories and rhymes. The grant covered the costs of parents meetings, digital equipment to record stories, preparing course materials and publicity to attract parents
What were your steps to success?
We attended a networking event of various interested parties working with children under five years old. It is a requirement of Ofsted that children should be able to hear and play in their own language and pre-schools began talking to us about how we could help them.
We put together a project plan and then contacted the pre-schools to see if they still wanted to work with us if we were successful in obtaining the funding – this took longer than anticipated-leave yourself plenty of time to talk to and secure potential partners!
Although bilingual books are available this project was about the involvement of the parents – by volunteering they were contributing their unique expertise and skills and so we recorded the songs, stories and developed learning materials very much with the parents' support.
We knew it was important to be able to assess the level of knowledge and confidence of Early Years staff working in pre-schools with bilingual children. When we first met a pre-school involved in the project they completed a questionnaire which we could then use later on in the project to see to what extent they had developed their skills and expertise.
When we came to put together our funding application we looked at successful applications as you need to know the language and format of bid writing if you are new to it.
What learning would you like to pass on…
Find someone to give you advice if the grant application process is new to you.
Don't underestimate how much time it takes to collect all the information needed – costings, data, research evidence, policies and governance documents. We needed time with one of our directors to go through the budget, too.
We were asked for some clarifications about the objectives for our initial application, so get someone outside of your field of expertise to read your application and tell you honestly if they really understand it!
Another time I would be in closer contact with the relevant funder to ask advice as they are helpful and have experience and expertise.
'We knew this project was something people wanted'.
And now…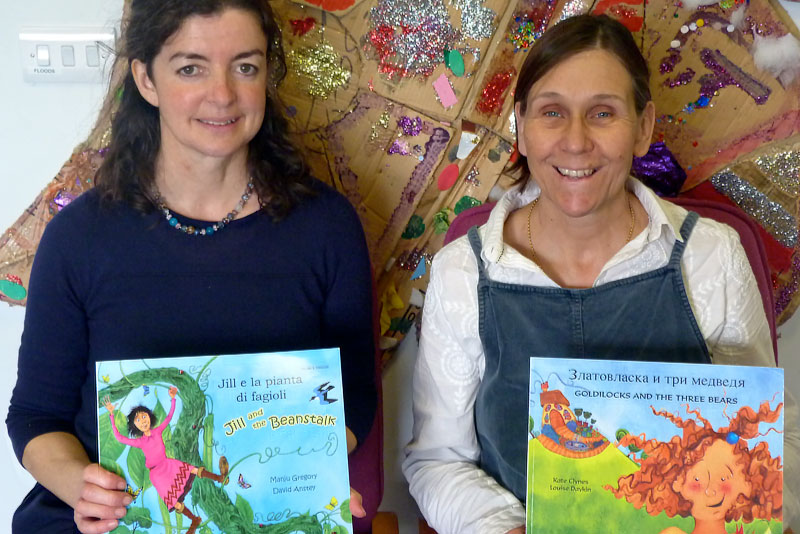 The CIC is still running but we are always looking for funding as there is a big demand from the partners with whom we worked to both continue and expand the recent DCCF project. Our directors are supportive and involved, and we have lots of people ready to volunteer again for the project.